Happy Holidays!! 
We are making lots of holiday yard art 
and Christmas decorations this season!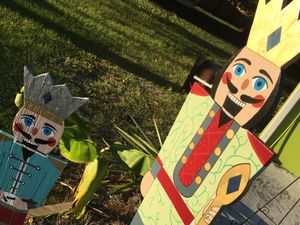 Nutcrackers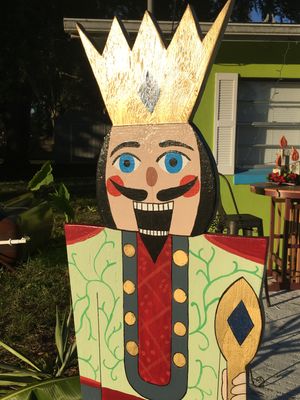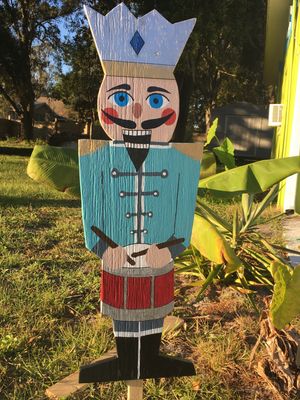 and decorations for your porch or hearth: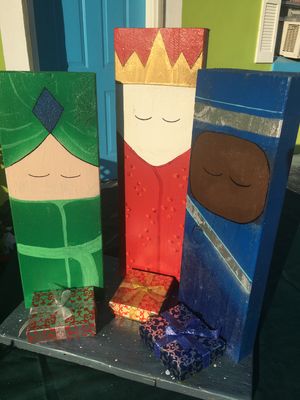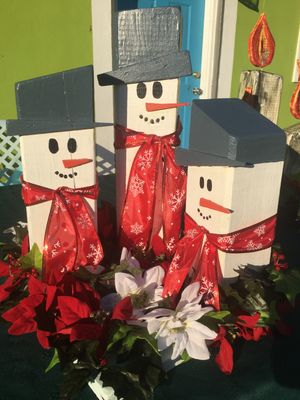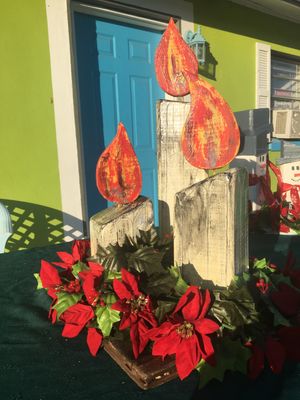 You can check out our listings on Facebook Marketplace, 
stop by Zora Bora Art Gallery on Cuna Street to look at a few pieces, 
or contact us through our website for prices. 
We'll be posting a few more pieces as we finish them 
in the upcoming days. 
---
Our Astronaut Academy exhibit 
is currently on display at Ocala's Discovery Center 
and runs through January 2, 2021!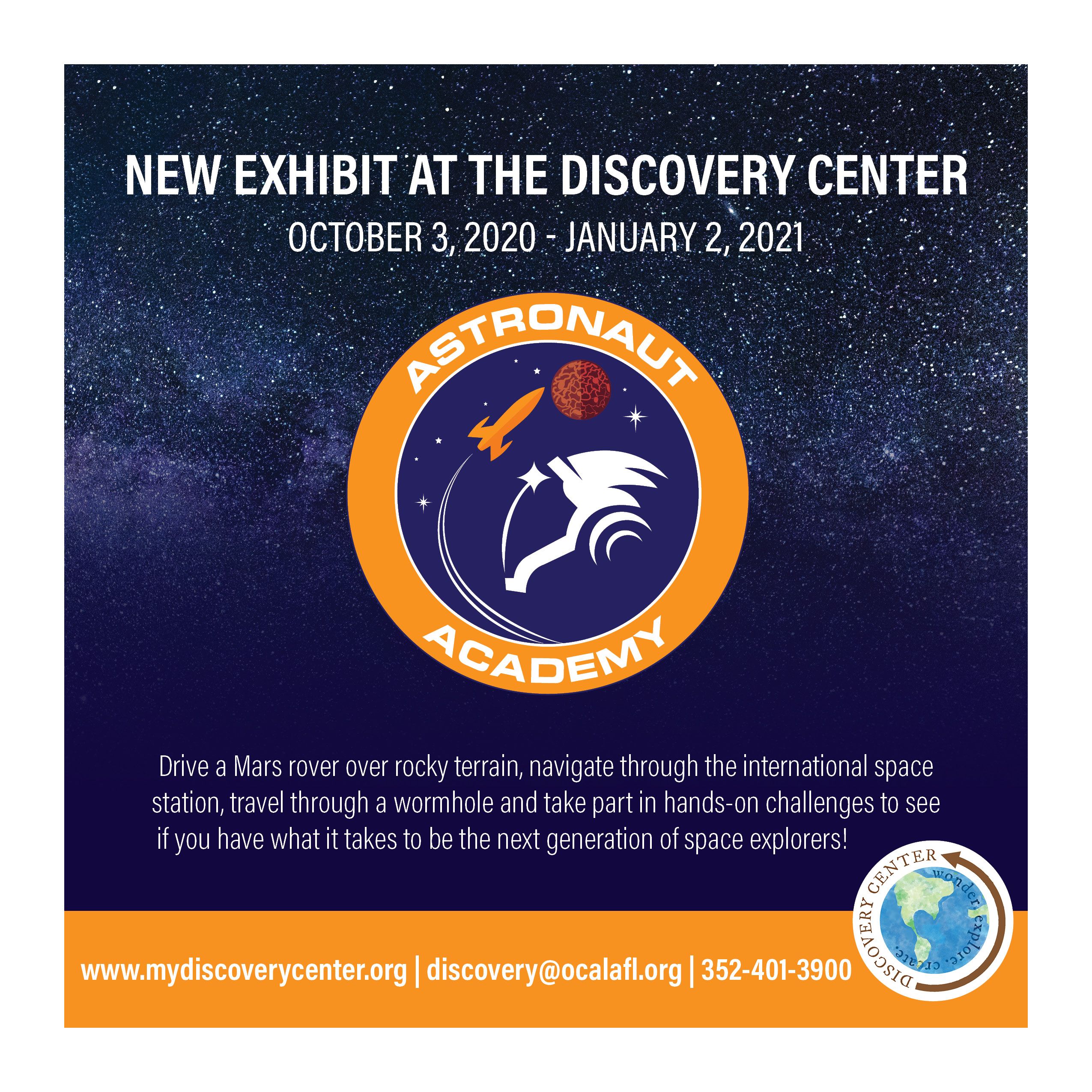 Here are some making-of pictures 
of the months-long process 
to create these pieces from scratch: 
International Space Station 
Low-Grav Simulator 
We started by harvesting styrofoam 
electronic packaging for months.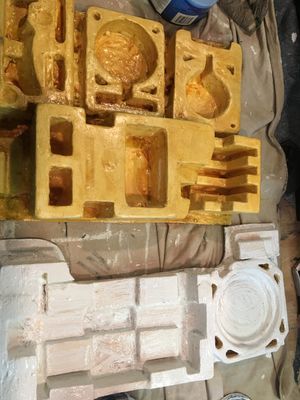 We gave it all a hard coat 
and a layer of resin to protect and reinforce the shapes.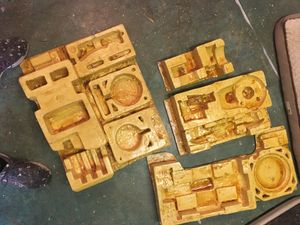 Next, we painted panels off-white, blue, and grey.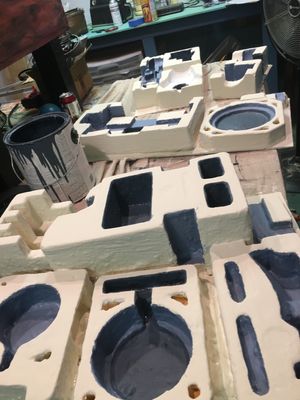 We added harvested electronic parts like 
interfaces, cords, cables, and splitters.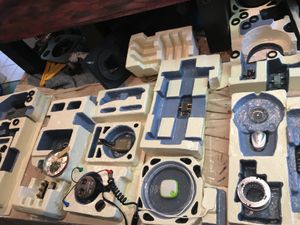 We affixed these panels to the tube structure 
we had already built and base-painted.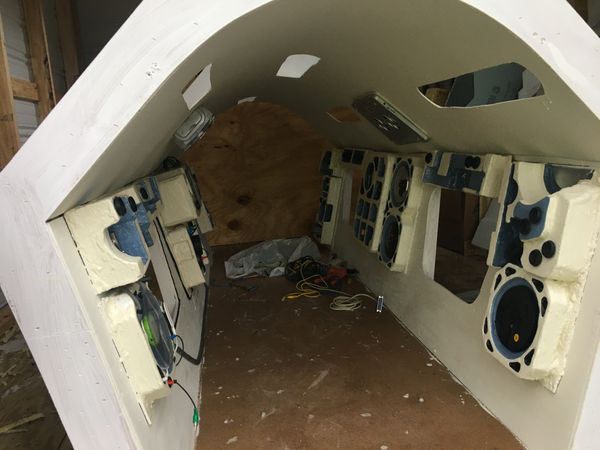 Then, we wired all the parts together and added foil tape.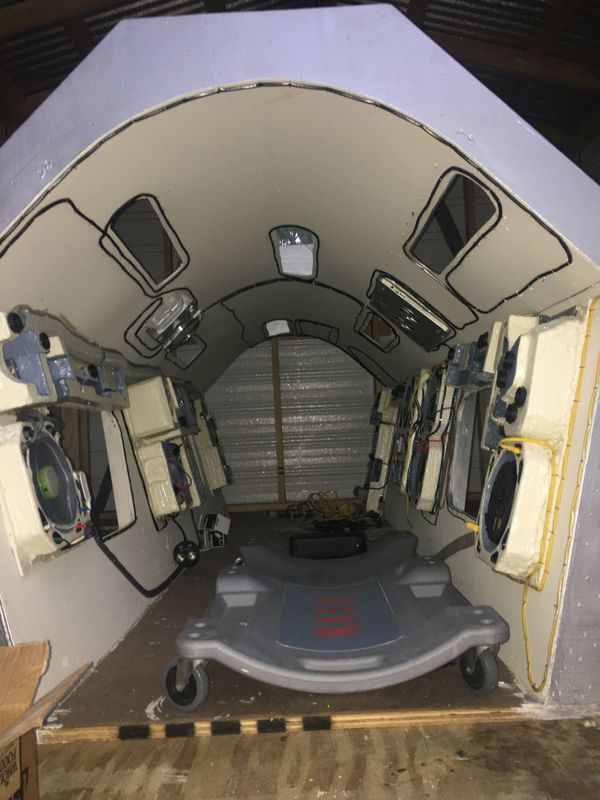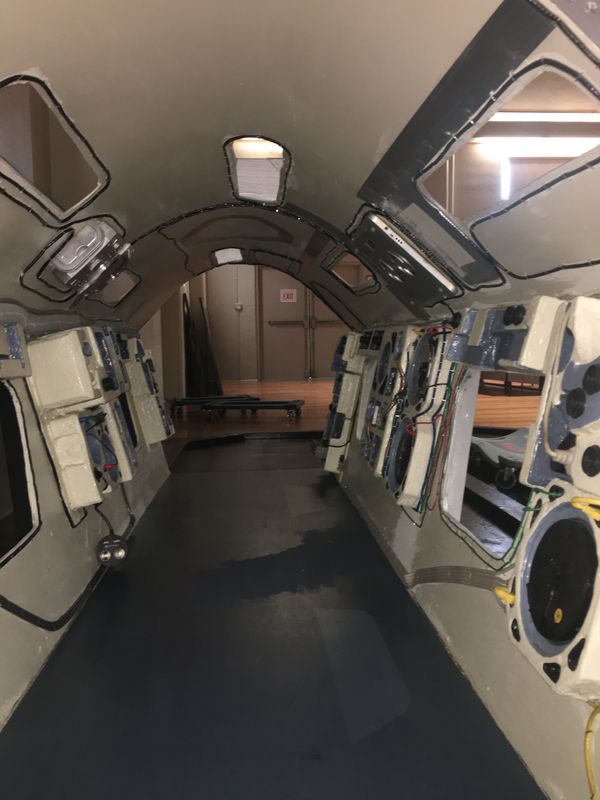 We finished the outside with silver metallic spray paint and 
more hoses, tubes, and interfaces.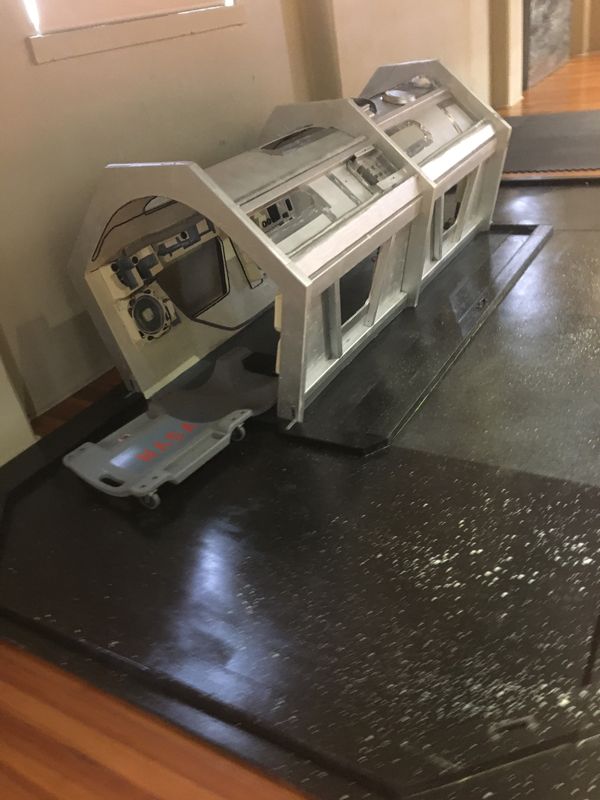 *   *   *   *   * 
Mission Control 
We started by making Broadway-style theatre flats 
for the displays, then constructed the base parallelograms.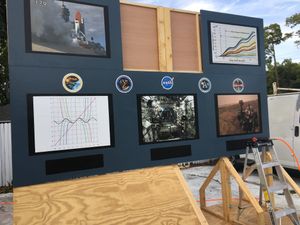 We used NASA program icon decals and 
poster-sized photos, then enhanced them by hand.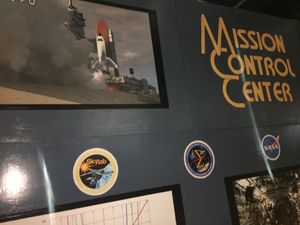 For the base, we hand-painted each of the flight instruments before 
a few coats of professional-grade clear coat.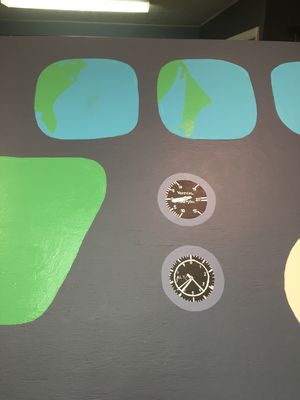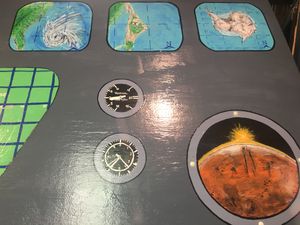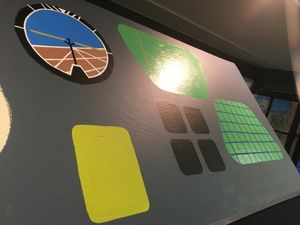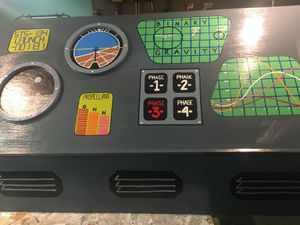 The other side of this display is our 
Solar System Model 
We made the flats first, then went to work on the base 
and our 3D hemisphere models.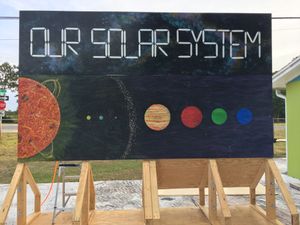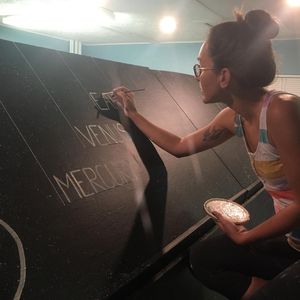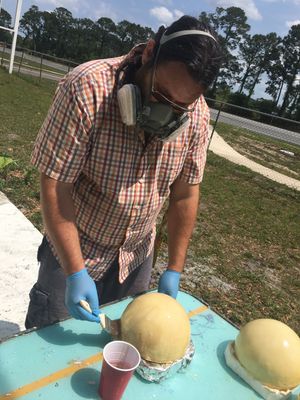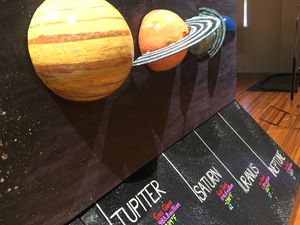 We have a few mural projects in the works, so hopefully 
we'll have announcements for our next newsletter 
so we can start 2021 off right! 
---
Our music scene is gaining steam 
and we have a few gigs coming up, 
plus a festival this weekend! 
Stephen will be playing Sunday at 1:40pm.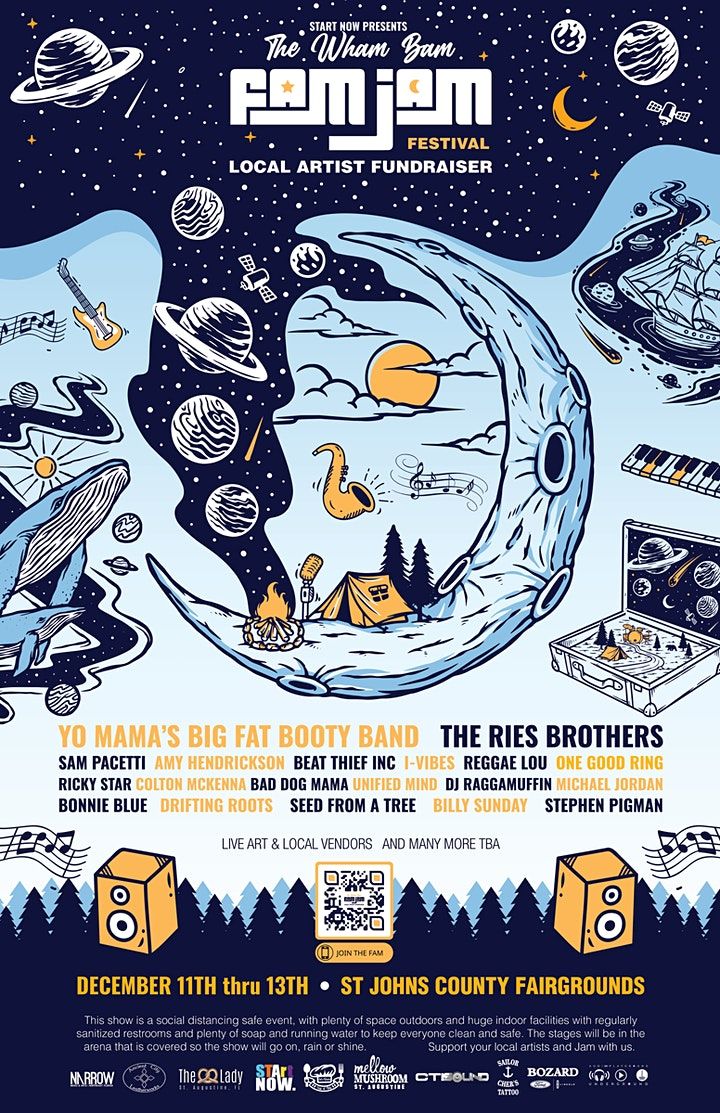 and we're still playing the courtyard at Casa Maya 
every Wednesday from 6 - 10pm!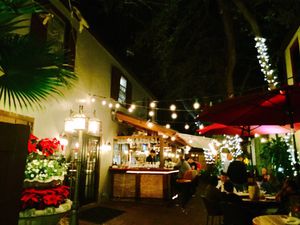 We hope your holiday spirit has survived intact this year, 
that you've watched the newest episodes of 
The Great British Baking Show: Holidays, 
and you've seen The Muppet Christmas Carol at 
least 12 times so far this month. 
This year is almost over! We can do it! 
We hope to see you on the road! Rock on! 
Peace and love, 
Stephen and Jessica