Hello friends, 
We have been busy over the past few weeks 
completing a permanent public art installation for the 
Ocala Recreation & Parks Department! 
We designed and built 57 custom acoustic panels 
for the stage of the E.D. Croskey Recreation Center 
to host the Levitt AMP Ocala Music Series!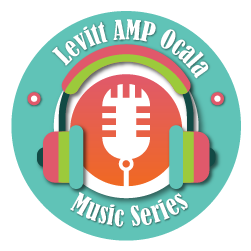 The final product is 16 feet tall and 80 feet wide! 
Before: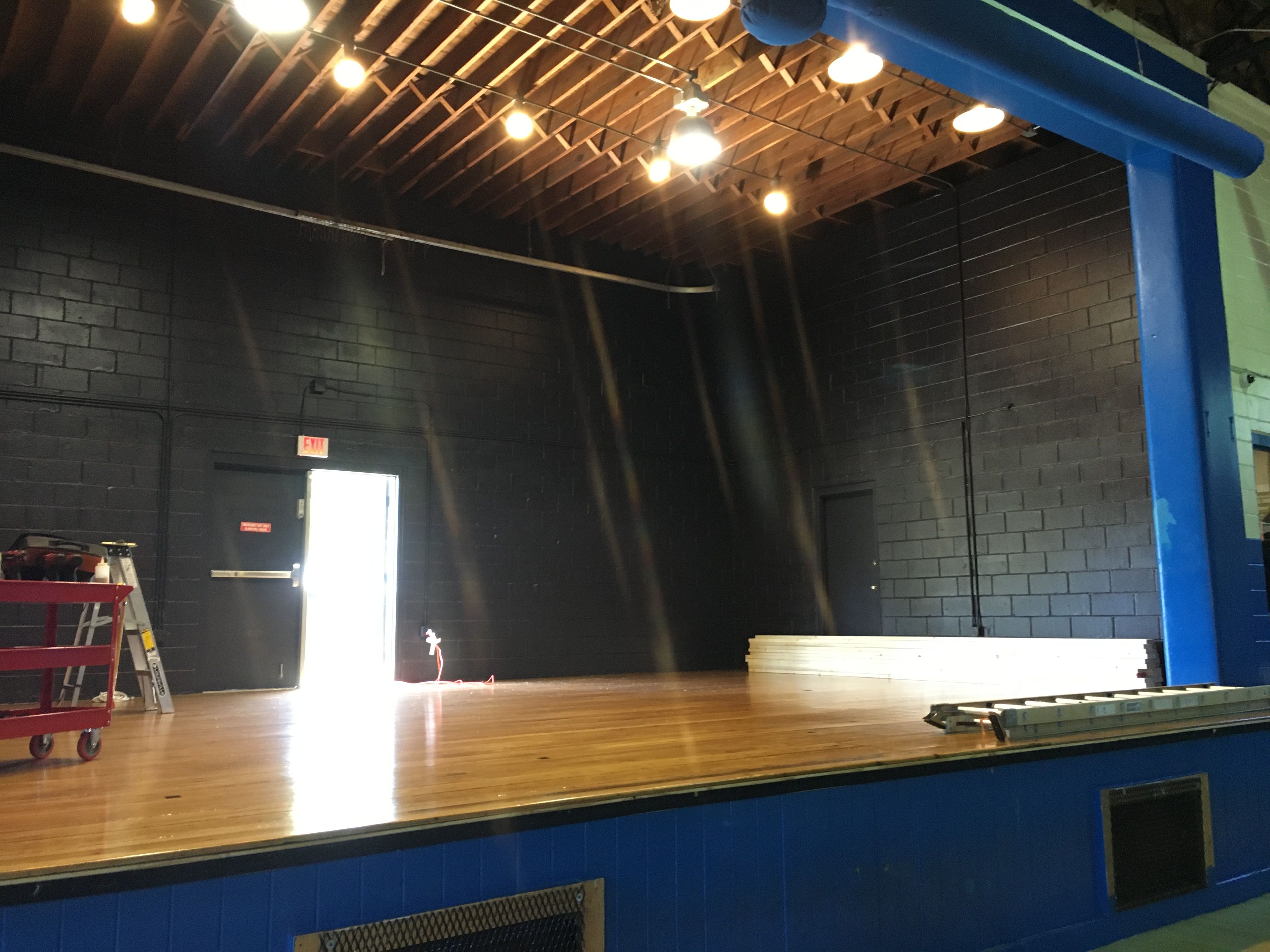 After!!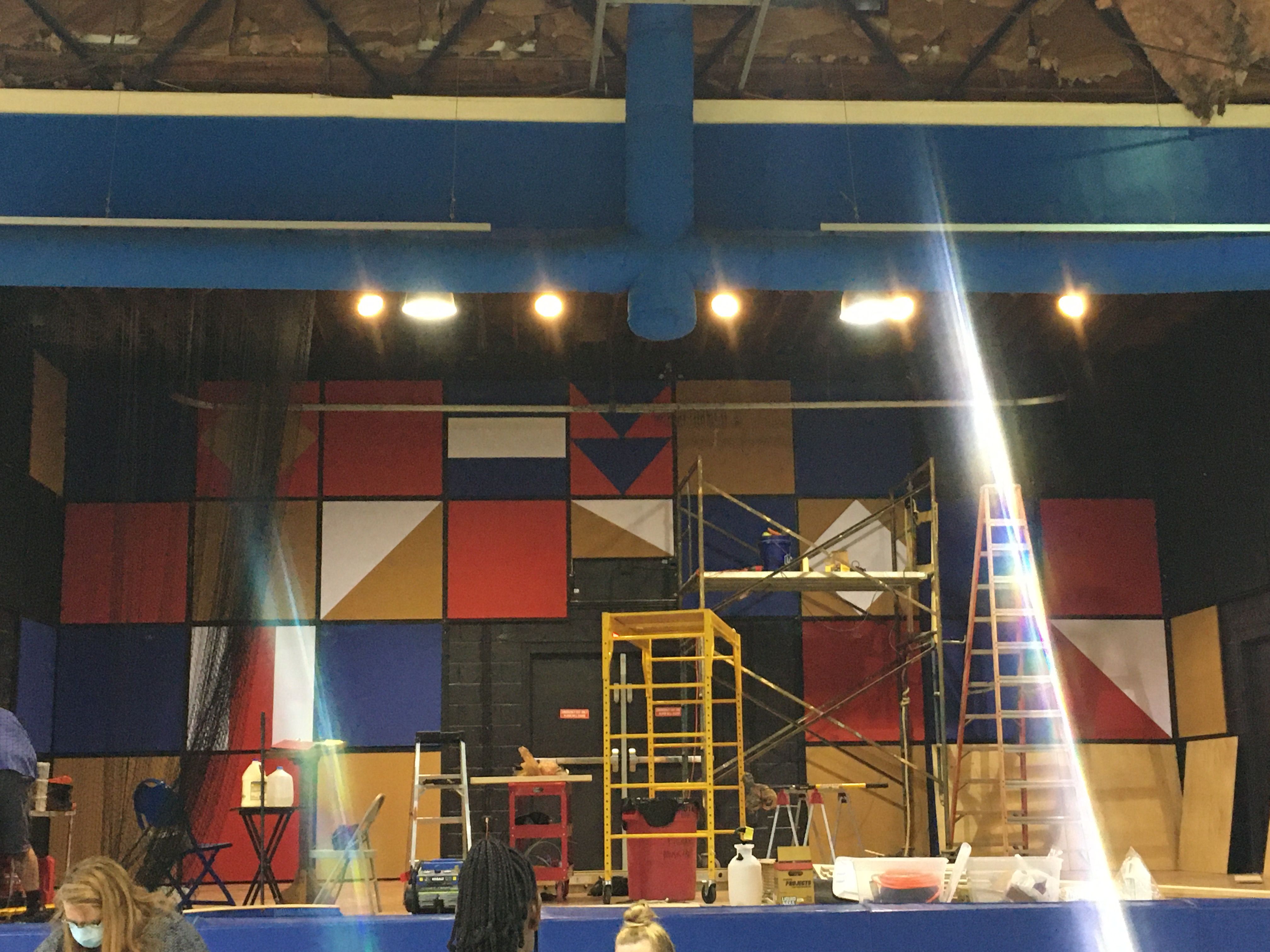 In Progress: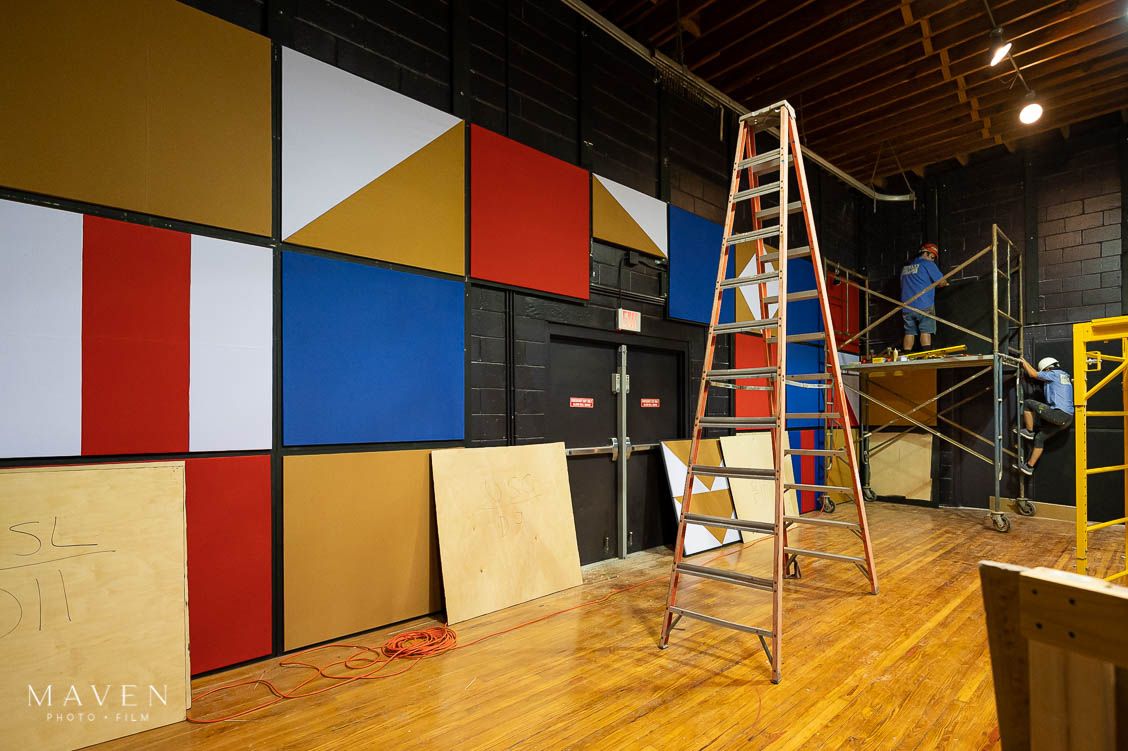 Prepping the 2x6 lumber frame: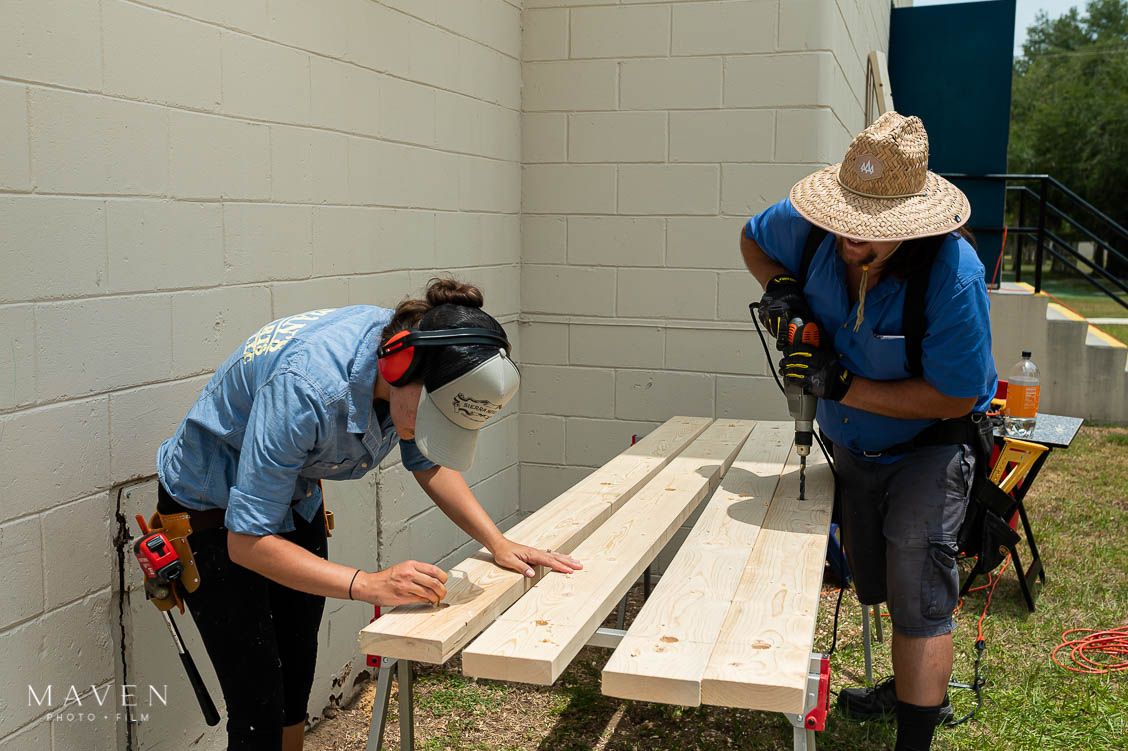 Anchoring the frame to the concrete block wall: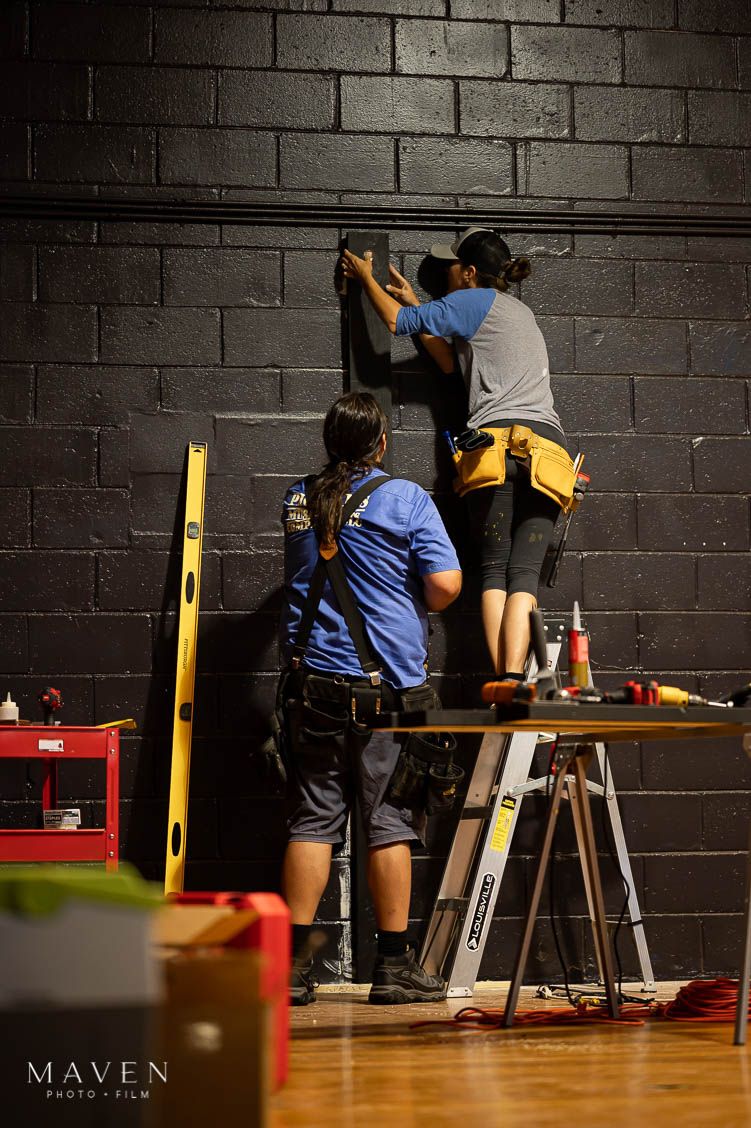 Panels packed and ready for transport: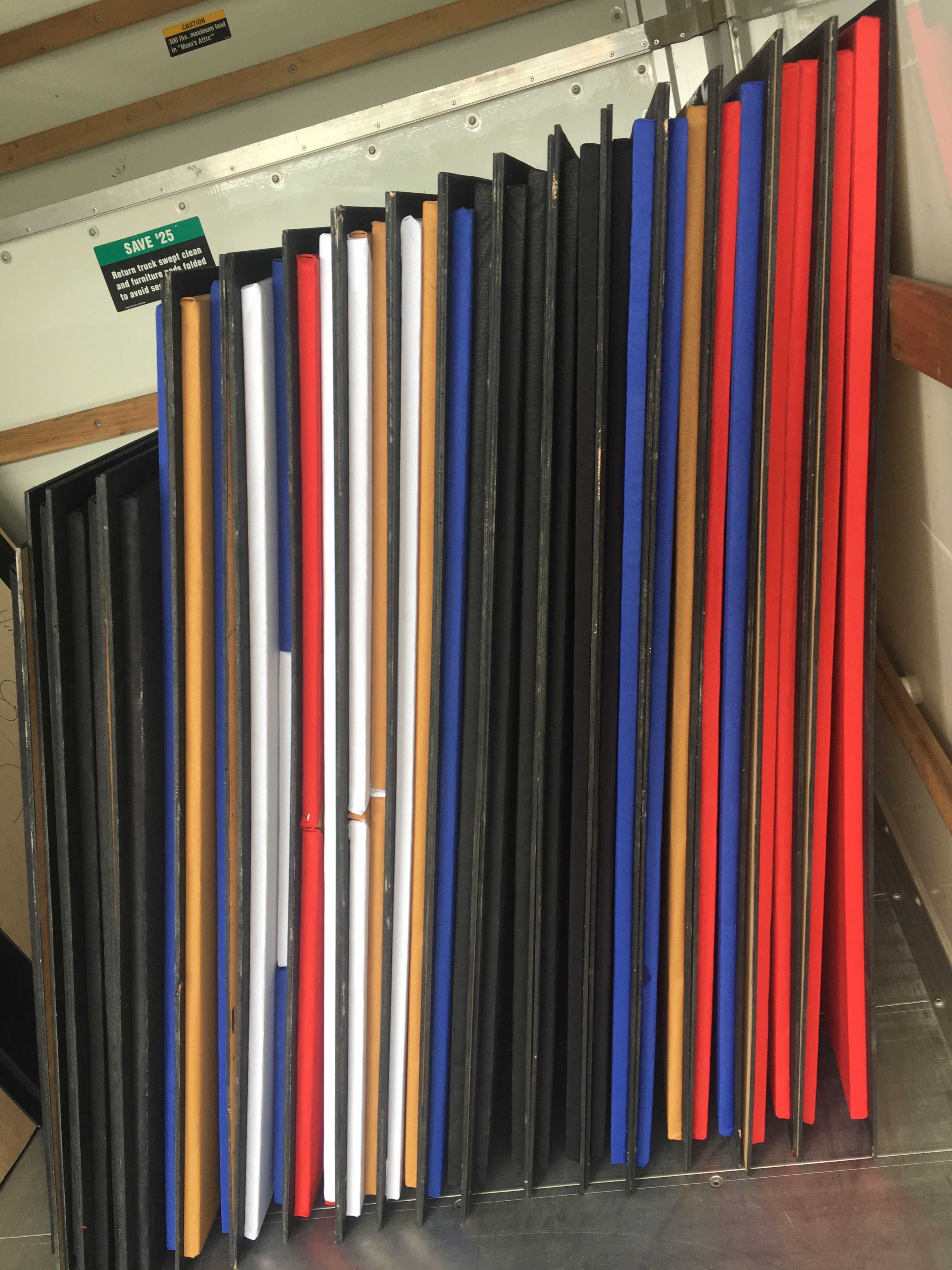 Attaching individual panels to the lumber frame: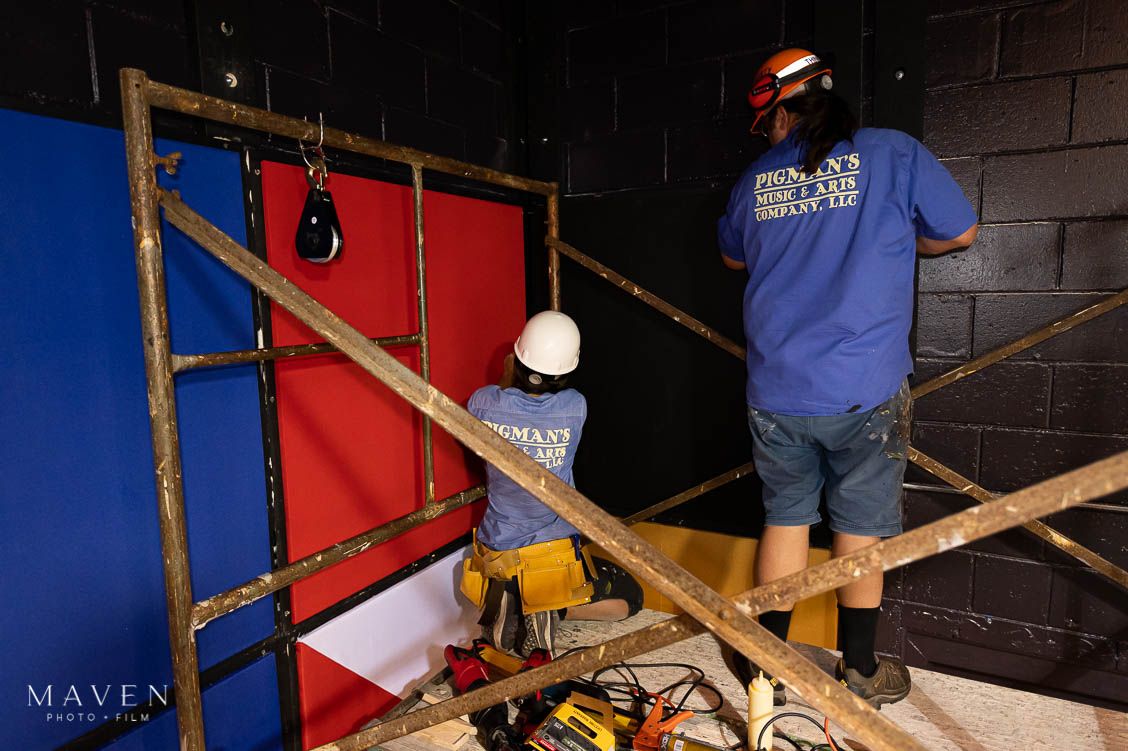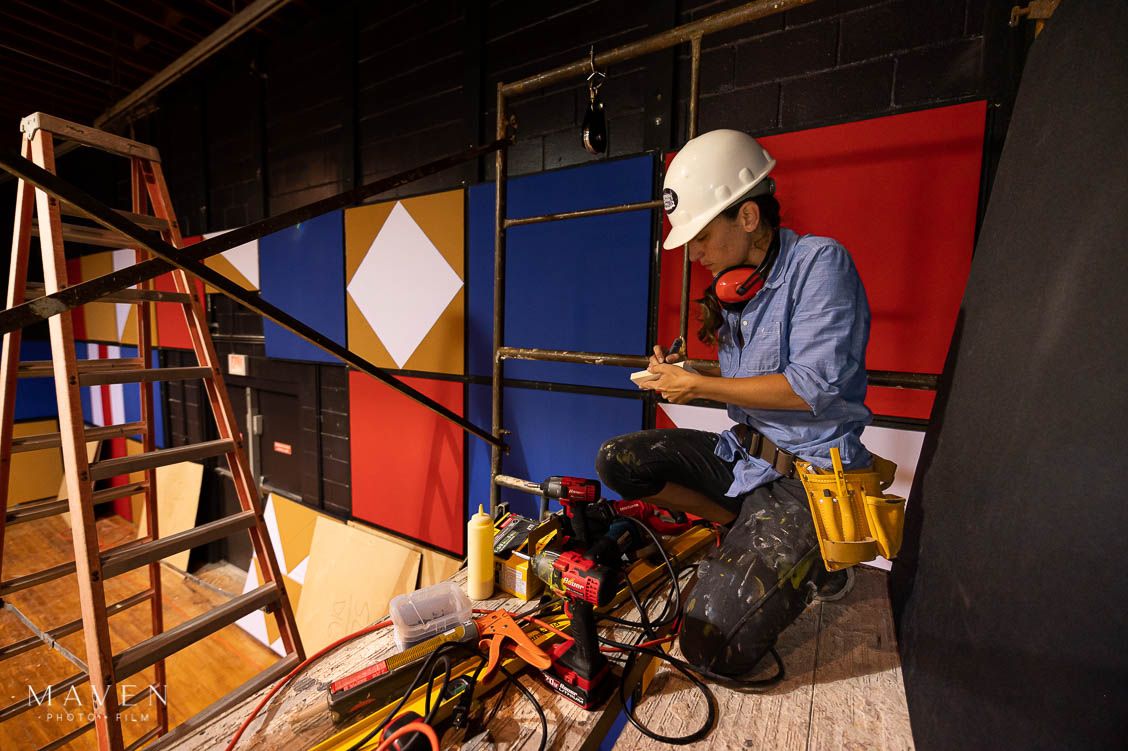 Special thanks to Meagan Gumpert with MAVEN Photography! 
Next up, we're onto Phase II of the Croskey project which includes 
rafter traps (acoustic boards hung from the ceiling) 
and corner traps in the basketball court 
that makes up most of the building. 
*    *    *    *    * 
Our Astronaut Academy exhibit was delayed, 
but now we have a new opening date of October 3rd!! 
We'll be putting the finishing touches on our pieces, 
then transporting and installing them 
at the end of September. 
*    *    *    *     * 
We are incredibly grateful to have weathered 
these past few months as well as we have, 
and we never could have built our own business 
and independent workshop without your support. 
Thank you again and we reeeeaaaallllllly hope 
to see you on the road SOON! 
Rock on! 
Peace and love, 
Stephen and Jessica