Bonjour! 
Truth be told, we had a great month. . . 
We've been picked up by the 
HGMN is a music marketing and distribution outfit 
based in North Carolina. They specialize in promoting 
bands on the festival and jam band circuits 
with radio play, album reviews, distribution, and advertising. 

Keep an eye out for their tent at festivals! 
They also have a network of venues throughout the country 
to help musicians tour! 
Their criteria: bands whose music moves them, 
who tour frequently, have a good following, 
and have the potential for growth. 
We've been invited to join after running the gauntlet!!!
*     *     *     *     * 
That's because 
"Midnight Gardener" is out! 
You can purchase your copy at our website: 
www.stephenpigman.com/store 
You can download the files, or purchase a CD 
or one of our adorable flashdrive jars with a handmade diorama!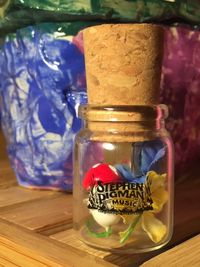 We also have some NEW 
"Midnight Gardener" merchandise 
on sale through our website! 
Thank you so much to everyone who came out 
to the Colonial Oak Music Park this past Friday 
and to everyone who has purchased an album.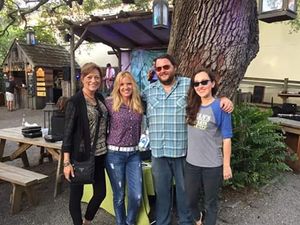 This is the culmination of YEARS of work 
writing, planning, recording, designing, and promoting. 
Not only are you supporting our company, 
you are supporting the very idea 
that artists can make a living doing what they love! 
*     *     *     *     * 
Meanwhile, Tennessee Williams's 
The Glass Menagerie 
had a beautiful run at Flagler Playhouse, 
and we are so proud of the cast and crew 
for creating a truly moving performance! 
As a huge thank you to Mike Kitaif for the extraordinary photos! 
*     *     *     *     * 
We are so pleased to have these two major projects completed 
and we are thrilled with how they turned out! 
---
Now. . . onto new projects! 
We are nearly done with our educational mural project 
We cannot wait to post the pictures from this huge piece of art! 
Make sure to check it out under the pavilion in the Kid's Zone! 
*     *     *     *     * 
We have also begun fabricating the interactive exhibit 
we designed for the Discovery Center in Ocala! 
We'll be finishing it up this spring 
before we leave on our summer tour! 
Pictures coming soon! 
*     *     *     *     * 
April Gigs! 
Stop by and see us at Salt Life Food Shack on the 5th,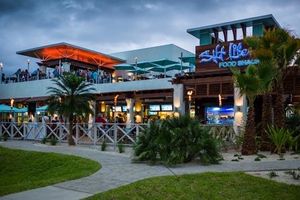 Casa Monica on the 6th,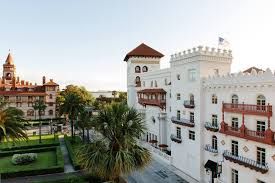 Prohibition Kitchen on the 7th,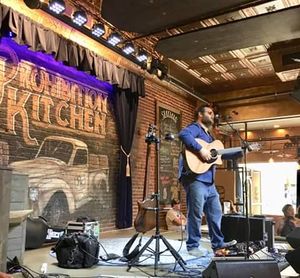 Cummer Museum on the 9th for Tapas Tuesday,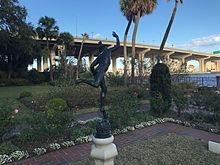 Oceanside Beach Bar + Grill on the 12th,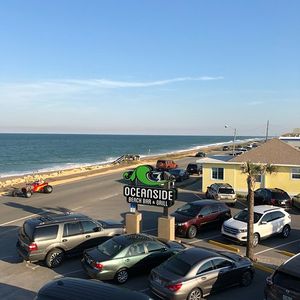 Pusser's Bar & Grille in Ponte Vedra on the 20th,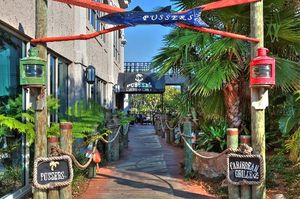 and San Sebastian Winery on the 25th!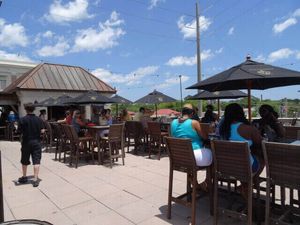 ---
Upcoming Tours! 
We are already organizing our Ozark Odyssey 
through the SouthEast this June! 
Can't wait to get back to Devil's Den State Park: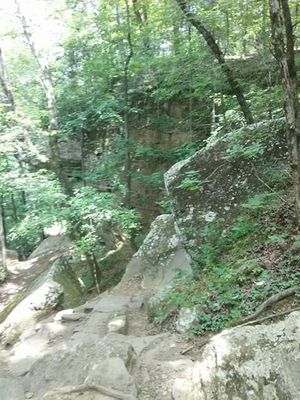 We'll also take another Appalachian Mosey 
through Georgia, South Carolina, Virginia, 
and West Virginia in August!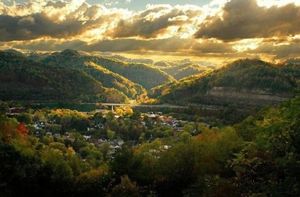 We are over the moon about some upcoming plans and projects 
we can't wait to announce! Stay tuned! 
     We couldn't do it without you! Thank you so much for the likes, comments, shares, drop-ins, check-ups, and patronage! 
Hope to see you on the road! Rock on! 
Peace and love, 
Stephen and Jessica