Greetings! 
Our year is off to a great start! 
*     *     * 
Check out the official music video 
for the first single off the new album! 
*    *    * 
We're throwing a party! 
Midnight Gardener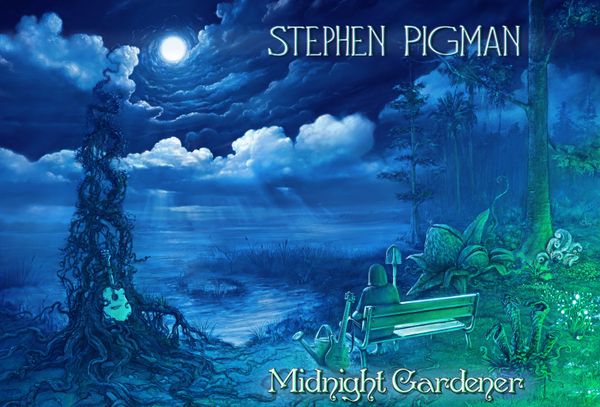 will be released on March 29th, 2019 
and you're invited to join us at Colonial Oak Music Park 
on St. George Street in St. Augustine 
from 6:30 to 10 pm!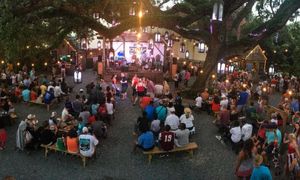 We'll have an opening act, 
then Stephen will perform the entire album! 
Finally,  Ben Strok & the Full Electric & Friends 
will close out the evening!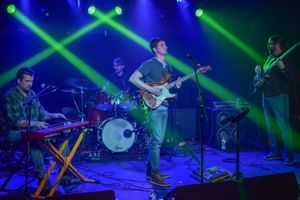 The album is already available for pre-order 
from our website here. 
These funds help us immensely with the final production costs 
of the album, and you can pick it up at our release party, 
or choose a format to have delivered: 
CD, flashdrive with .wav files, or downloads! 
*     *     * 
Thank you! 
Huge thanks to Micah Gilliam 
for producing, engineering, and sitting in on keys and mandolin! 
Also thanks to Aaron Marable of Marable Studios 
for the amazing album cover art! 
And thank you to Jon Eric Farmer for Mastering the album
all the way from Denver, CO! www.jonericfarmer.com 
And thank you to guest musicians Tony Smotherman,
Jim Johnston, Ben Strok, Kent Pigman 
and to Brian Wiley of Modzent Photography for photo and video. 
We also appreciate all the love from Jason Pilacek 
and the beautiful Colonial Oak Music Park venue 
for all their support! 
This party is a chance for us to thank everyone 
who has supported us along this journey. 
Please stop by to say hello! 
*     *     *     *     * 
In other music news, this month we'll be heading down 
to the Tampa Bay area for 
a Sunshine City Tour 
including dates 
at Cage Brewing,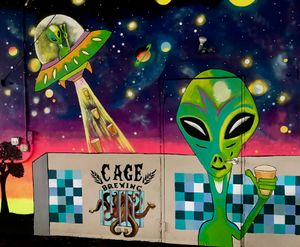 the Peace, Love and Blueberries Festival,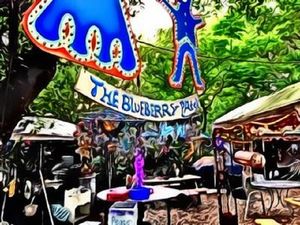 and Pinellas Ale Works.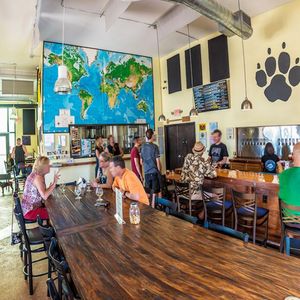 ---
Back at Flagler Playhouse, 
we're in rehearsals for 

It runs March 8th - 24th and tickets are on sale here. 
---
Meanwhile, we are busy painting an educational mural 
for the Alligator Farm featuring flora and fauna 
from five different Florida ecosystems: 
beach dunes, saltwater estuary, mangrove forest, 
cypress swamp, and long-leaf pine forest.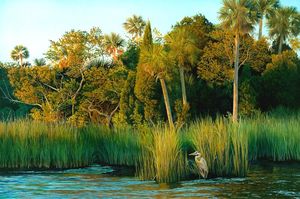 No sneak peeks on this project, but it's going very well! 
The Alligator Farm is throwing 
an Earth Day celebration on April 20th 
to unveil the mural and we hope you'll come out to see it!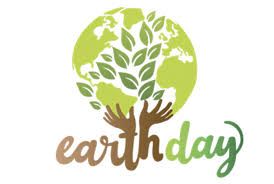 ---
We're also super-jazzed that Pigman's Music & Arts Company 
has now opened its first workshop!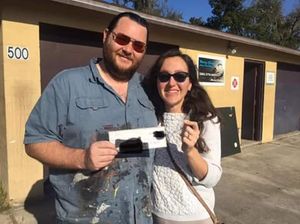 We've started fabricating the interactive exhibit 
based on the five senses, and we'll only say that the project 
includes an 8 ft-long 3D floating brain sculpture! 
*     *     * 
We also had these gnarly work shirts made! We're bonafide! 
---
We're also writing and rehearsing 
the poetry workshops and a musical presentation for our 
"In the Moment" Arts Education 
summer tour: 
The Ozark Odyssey. 
We'll be presenting workshops on 
Elementary Poetry and Shakespeare and Hip-Hop, 
as well as performing 
"Professor Pig's Marvelous Music Show" 
for pre-schoolers at the Fayetteville Public Library! 
We hope to see you on the road! Rock on! 
Peace and love, 
Stephen and Jessica