Wow. 
The last 3 months have been the busiest of our lives! 
We completed and installed our 
interactive "Sense-sational" exhibit 
for the City of Ocala's Discovery Center!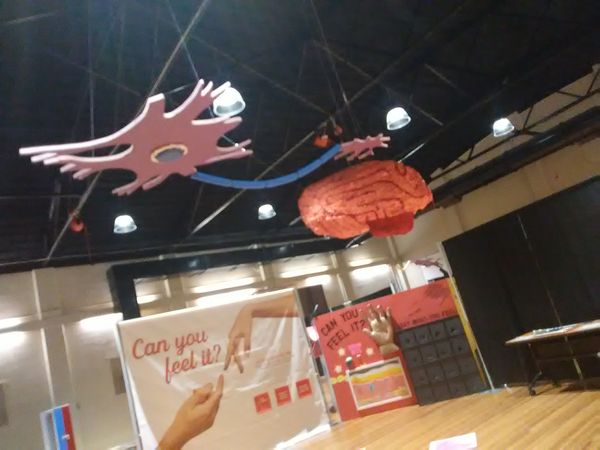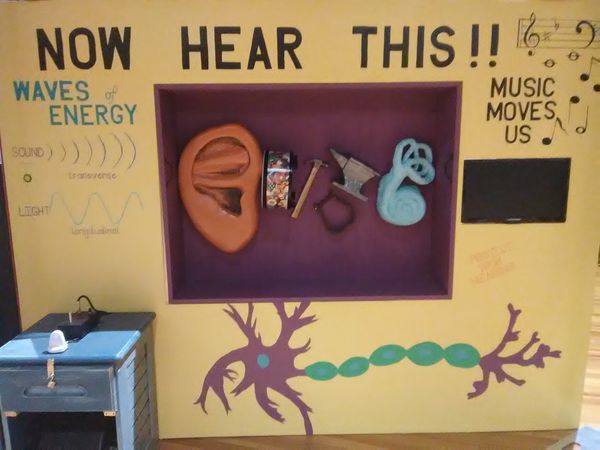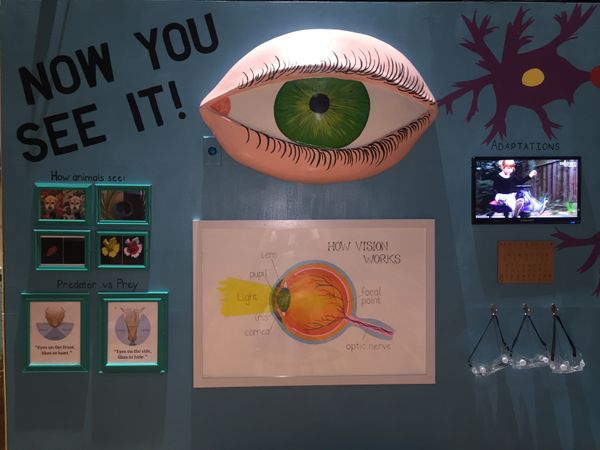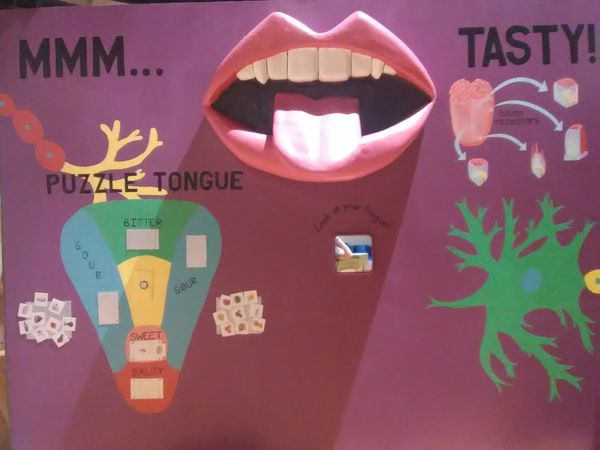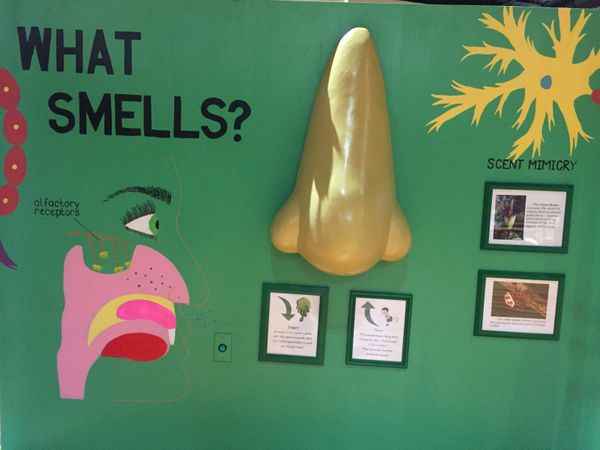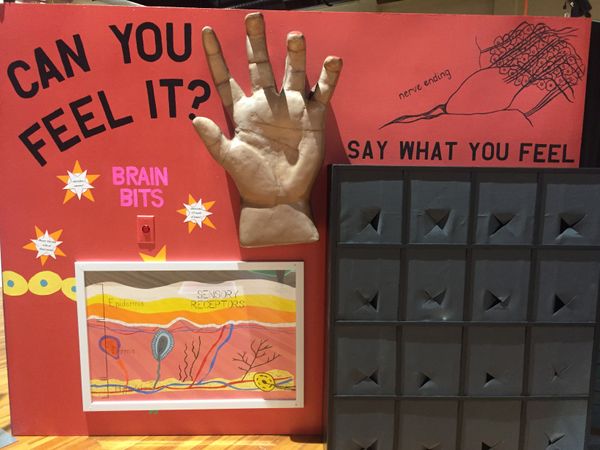 Open through September 21st! 
*    *    *    *    * 
This project gave us so many 
amazingly fun challenges 
. . . like foam and fiberglass sculptures!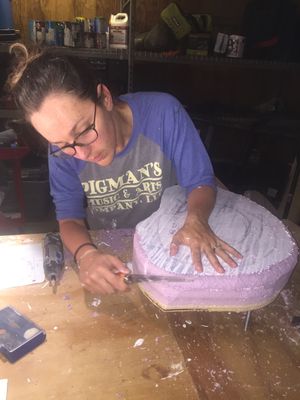 Jessica's carving polystyrene foam blocks on mounting plates.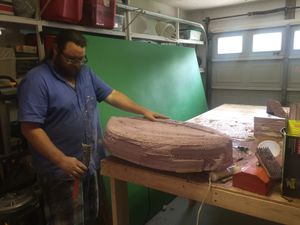 Stephen's shaping with a wire brush.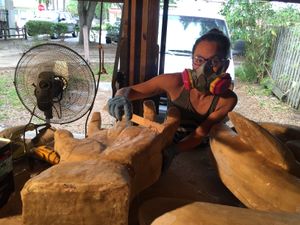 Jessica's filling and perfecting the fiberglass coating.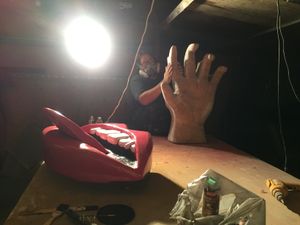 Stephen's sanding for daaayyyysssss.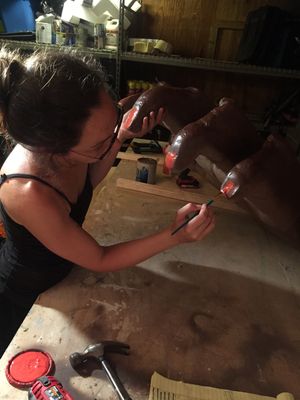 Jessica's finally painting!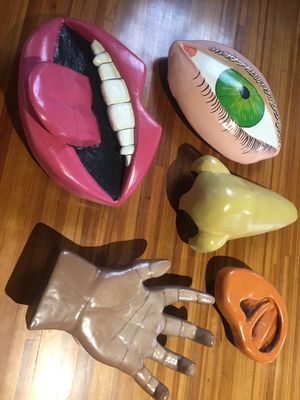 Finished Product!! 
We also got to build the custom flats for our pentagon from scratch,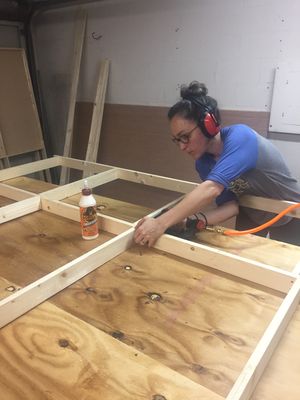 a working Chladni plate that translates sound into patterns,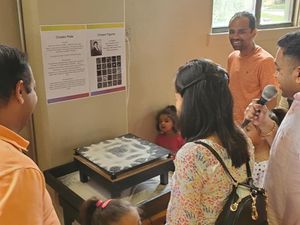 and a giant brain mobile!!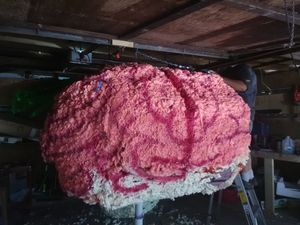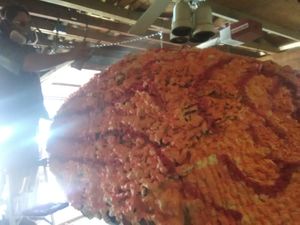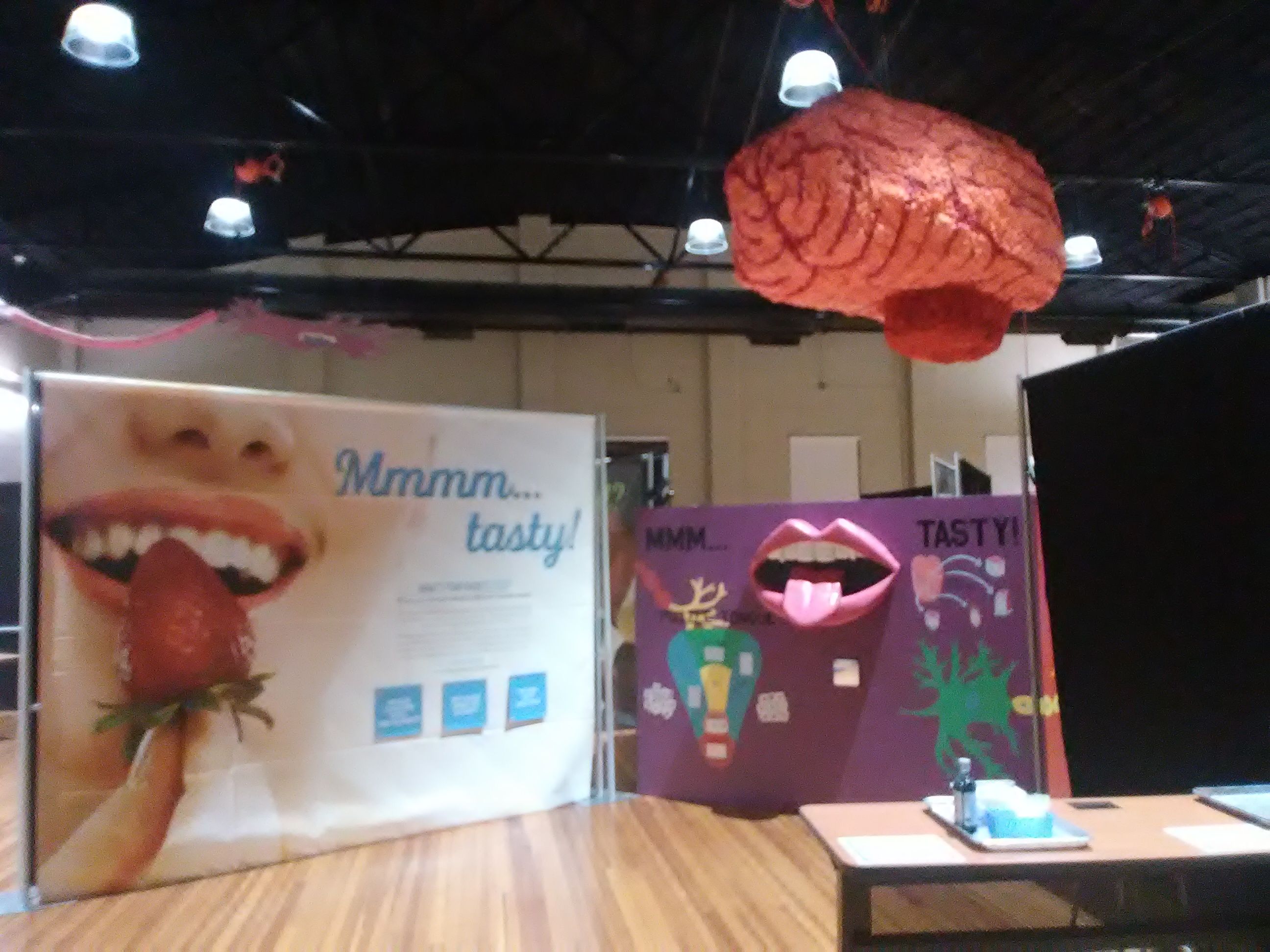 All created at Sanchez Studios in St. Augustine, FL! 
---
And in the middle of all this, 
we bought a house!!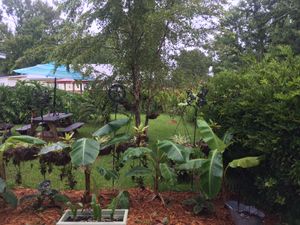 (This is an actual picture of our actual yard, y'all. It's awesome.) 
We are so elated to come home 
to St. Augustine to grow our business, 
but that means we've had to say goodbye to 
Flagler Playhouse 
after 2 lovely seasons full of sets like 
Sweeney Todd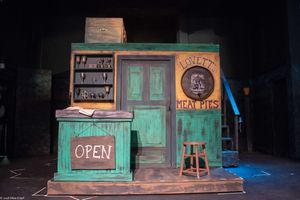 The Wizard of Oz, Jr.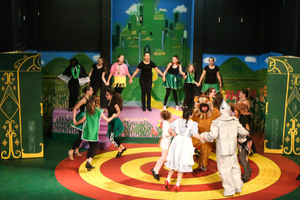 and The Foreigner.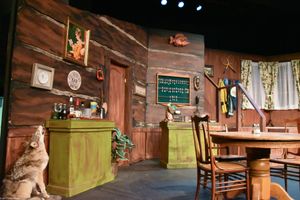 We'll miss all the friends we've made 
in the Flagler County theater community, 
and we can't thank them enough 
for their hospitality and support over the past 2 years! 
---
Next up for us is 
our Summer Tour!
We'll be heading out to 
Ponte Vedra Beach 
on July 27th at 7pm,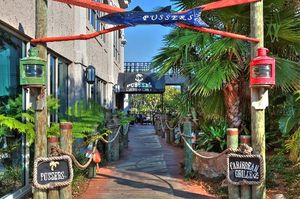 Valdosta, GA 
on July 31st at 7pm,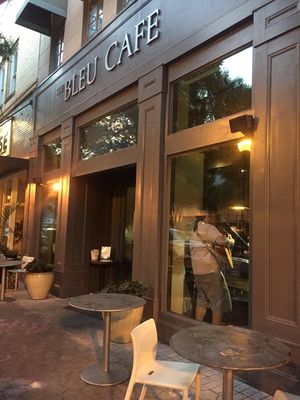 Athens, GA 
on August 1st at 5pm,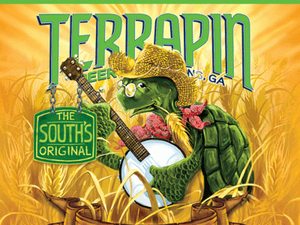 Greenville, SC 
on August 2nd at 6:30pm,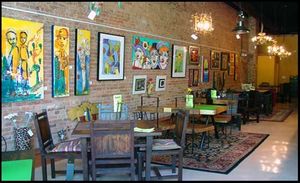 Augusta, GA 
on August 3rd at 6pm,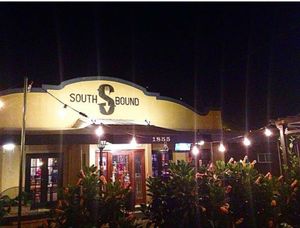 Hilton Head Island, SC 
on August 4th at 7pm,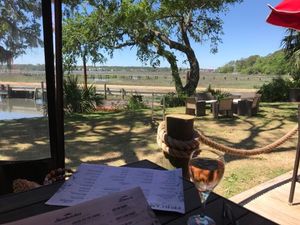 Myrtle Beach, SC 
on August 5th at 6pm 
and the 6th at 7pm,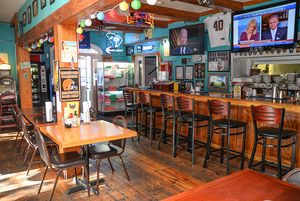 Beaufort, SC 
on August 8th at 6pm,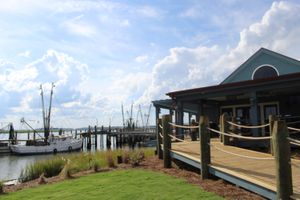 and finally back to 
St. Augustine 
on August 10th at 8pm.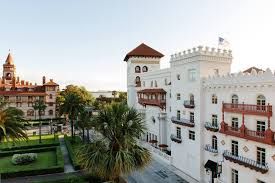 *     *     *     *     * 
As soon as we get back, 
we'll start our next commission: 
Welcoming the Halloween season with 
some creepy life-size clowns 
for Radioactive Horror Events! 
Woohoo!!!!!! It's so disturbing and exciting! 
     We had such a whirl-wind of projects for the past 3 years and there's no way we could have done it without your love, encouragement, and constant support. If you haven't yet, please subscribe to our YouTube channel, like our Facebook pages and come see us at a gig! We hope to see you on the road! Rock on! 
Peace and love, 
Stephen and Jessica