Howdy! 
Our April was interesting, to say the least. 
We're so close to finishing our mural 
at the Alligator Farm!!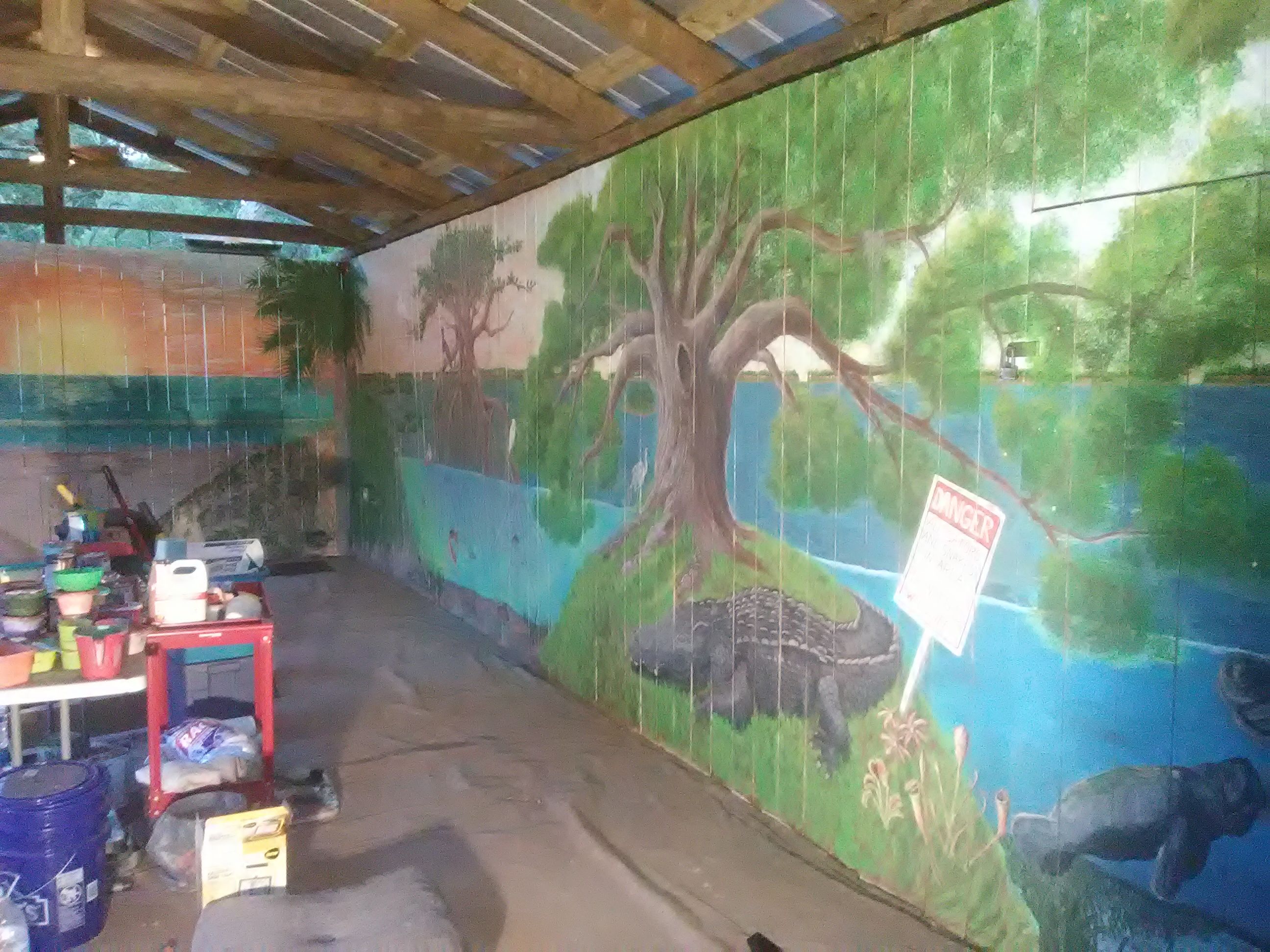 We are jazzed to share our biggest art project yet! 
(Until next month, anyway :D ) 
It's still unfinished, but we'll be posting the finished product 
in next month's newsletter!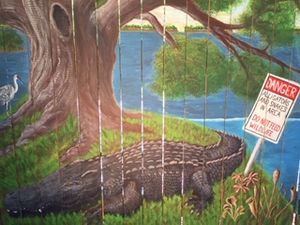 Sandhill Crane, American Alligator, and Carnivorous plants 
under Southern Live Oak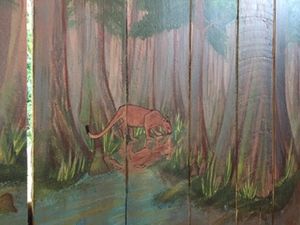 Florida Panther in Cypress Swamp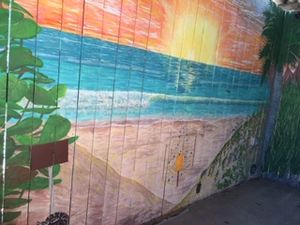 Saltwater Dunes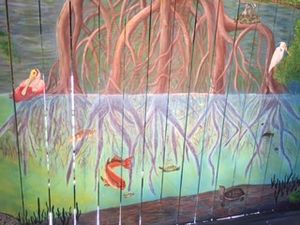 Mangrove with Roseate Spoonbill, fish, turtles and herons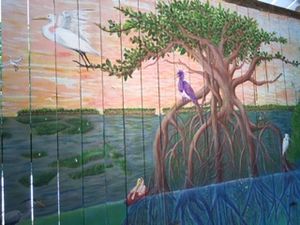 Saltwater Estuary and Mangrove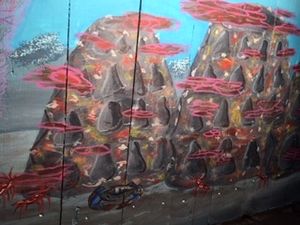 Artificial Coral Reef Balls and Stone Crab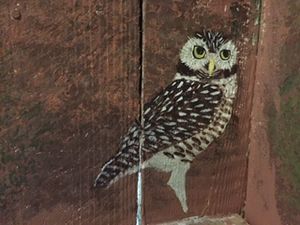 Burrowing Owl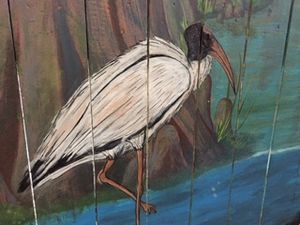 Woodstork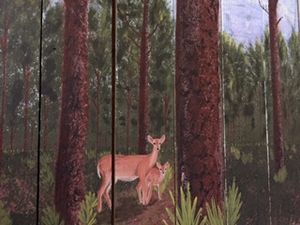 Doe and Fawn in Pine Scrub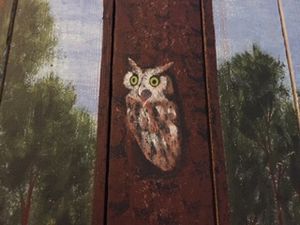 Eastern Screech Owl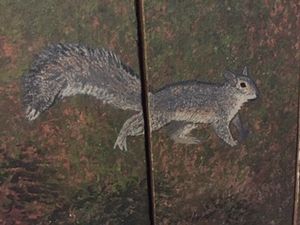 Squirrel!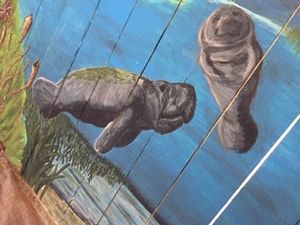 Manatees and Tape Grass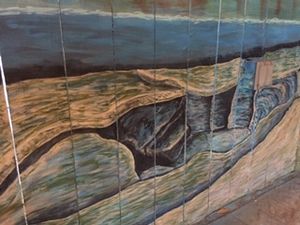 Springhead 
It'll be fully open next month for 
the zoo's summer camps! 
Check out their offerings and register your kids here. 
Many thanks to Trevor Mia, the Education Director, 
for hiring us for this amazing project, 
and to Teri LaMarco for helping us out 
with a million birds and turtles! 
Check out her portfolio here! 
*   *   * 
Stephen's also been invited to play 
at some of the Alligator Farm's 
Member's Night 
after-hours events!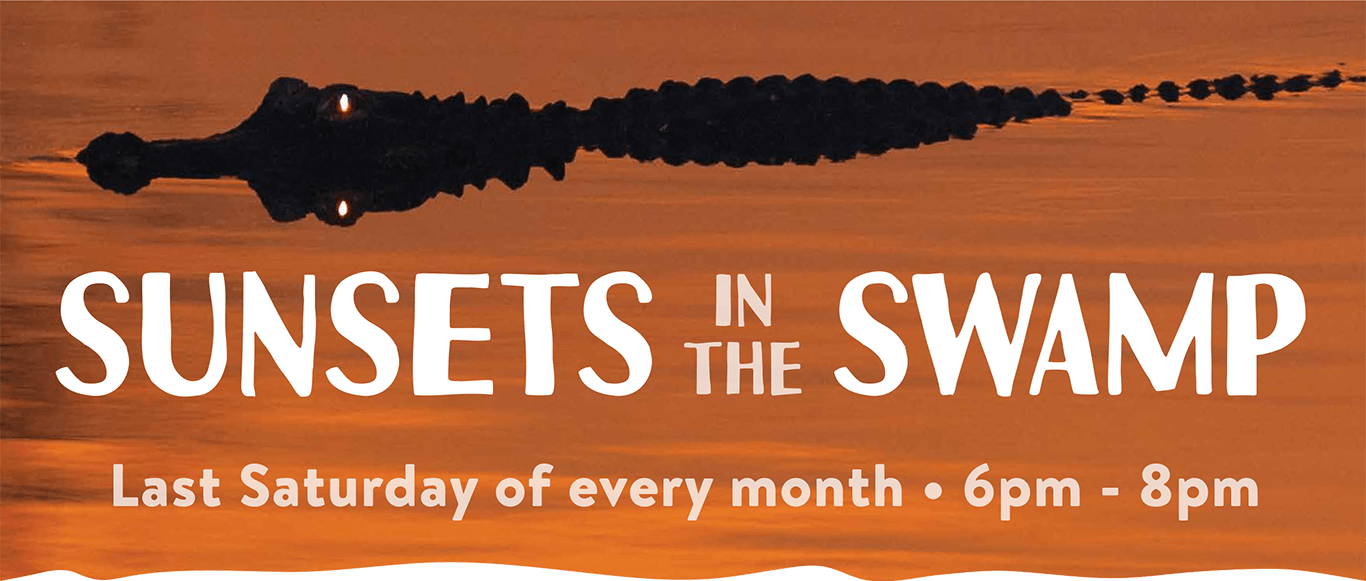 If you have an annual pass, make sure to come out 
for their next event on April 25th to witness the amazing night-song 
these animals sing to accompany Stephen's tunes! 
And if you don't have an annual pass, get one! 
*     *     *     *     * 
We've also been invited to play at 
Marineland's Rockin' Dolphin 
Spring Concert Series! 

This is a family-friendly event with live music and food trucks! 
Check out their event calendar here for upcoming opportunities 
to hobnob with some beautiful cetaceans! 
*     *     *     *     * 
Back at our workshop, 
we are busy with our "Sense-sational" 
children's interactive science exhibit 
for the City of Ocala's Discovery Center.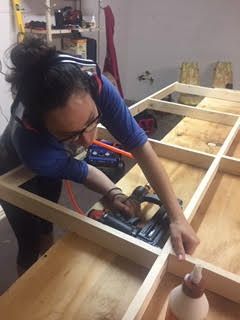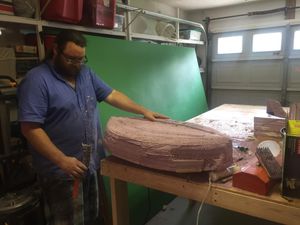 We've framed, faced, primed and painted the flats, 
laminated and mounted our polystyrene foam blocks, 
and we've started carving our sculptures! 
Our exhibit is opening July 6th! 
*     *     *     *     * 
In the meantime, Homegrown Music Network 
has been distributing our new album, 
Midnight Gardener! 

We're so stoked we were invited to join this 
"shared collective of people, independent jam bands, 
live music venues, and businesses working together 
to make the independent music scene stronger." 
We are now streaming on 
Spotify, iTunes, YouTube, Pandora, etc. 
and our profile is up! Check it out! 
*     *     *     *     * 
Back at Flagler Playhouse, 
we just finished the last set of the season for 
The Best Little Whorehouse in Texas!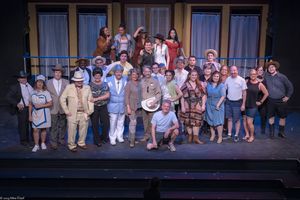 It's running through May 12th 
and tickets are available here. 
---
Upcoming Gigs! 
Thank you to everyone who drops into our gigs to say hello! 
We appreciate you so much! 
We'll be at Salt Life Food Shack 
for the first Friday on May 3rd,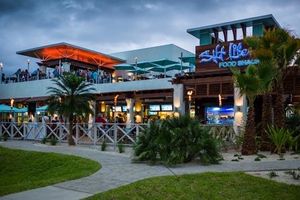 Casa Monica 
on Saturday, the 4th,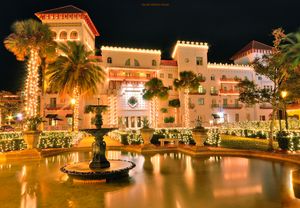 The Elusive Grape 
in Deland on the 10th,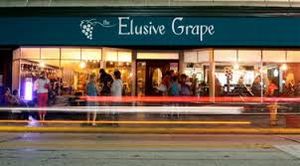 Prohibition Kitchen 
on St. George Street on the 12th,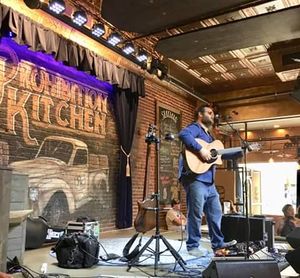 St. Augustine Amphitheater's 
Front Porch Stage 
for their Night Market 
on Tuesday, the 14th,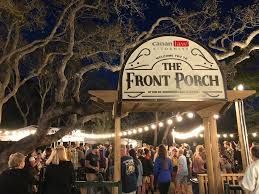 Pusser's Bar + Grille 
in Ponte Vedra on the 18th,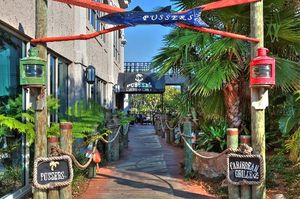 San Sebastian Winery's 
The Cellar Upstairs 
on the 23rd,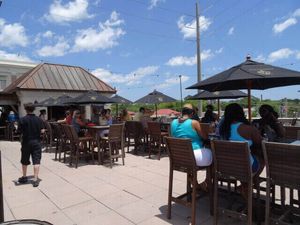 and back at the Alligator Farm on the 25th!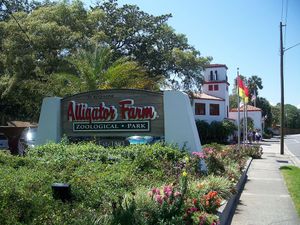 *     *      *     *     * 
Upcoming Tours! 
We cannot wait to climb into the Buffalo River on our 
Ozark Odyssey!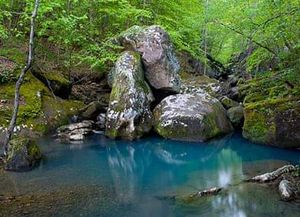 We have some excellent gigs lined up and the debut of our 
In the Moment Arts Education 
poetry workshops and 
Professor Pig's Marvelous Music Show 
at Fayetteville Public Library!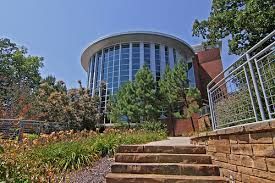 This is THE BEST public library!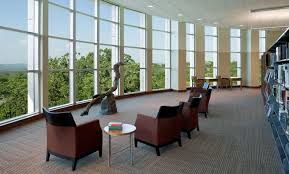 It has gorgeous grounds and views overlooking the mountains 
and it has an outside deck with these chair-swing-things!!!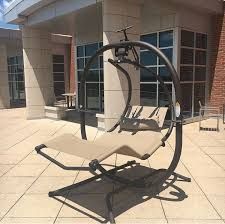 !!!!!!!! 
*     *     *     *     * 
We are also looking forward to our 
Appalachian Mosey in August 
with newly added dates 
in Hilton Head and Myrtle Beach! 
We're looking forward to playing 
The Bleu Cafe in Valdosta, GA, 
The Fly-In Cafe in Huntington, WV again, 
and we can't wait to visit one of our new favorite spots: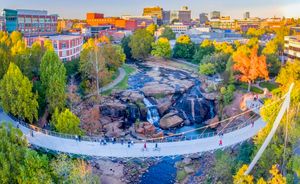 Greenville, SC 
and we're looking forward to playing at the 
Terrapin Brewery in Athens, GA 
for the first time!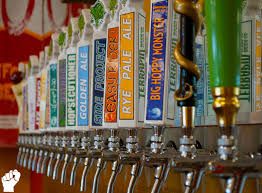 ---
Our summer is booked up, and we are now 
looking for projects for this fall and winter! 
We can design, build, paint, decorate, carve, or 
compose anything you dream up! 
We are happy to help with 
residential or commercial art, 
so if you see something ugly, give us a call and 
we can beautify it! 
You can contact us through our website 
www.stephenpigman.com 
at pigman'smusicartscompany@gmail.com 
or call/text at 904-370-5401. 
     Thank you thank you thank you for all of your support and we hope to see you on the road! Rock on! 
Peace and love, 
Stephen and Jessica